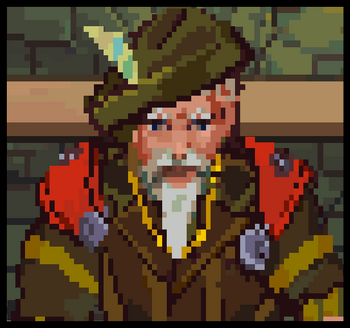 NOTE
This Wiki is currently being restored. A lot of pages have yet to be added. If you have any questions about the game, please be sure to ask on the Reddit page, or join us on Discord or you can message the Admin
Note #2: Due to Fandom staff's ordinance from 17.02.2021 (link) we (the Merchant RPG wiki admins) have been obligated to provide clear rules about editing the Merchant RPG Wiki. They can be found here: (link)
Welcome to the Merchant Wiki!
A wiki that anyone can edit.
This Wiki was founded in 2014 by Garvine, and adopted in 2017 by Level3Rogue.
All of the Infoboxes and Media Wiki were designed by or with help from Sakaratte.
Join your fellow Merchants on reddit!
Policies & Guidelines Community Page
837
Articles
1,853
Photos
2
Editors
10,335
Edits
If you find a page or image is missing, you can create a new page and upload new images. Remember to use one of the templates for articles found here before you contribute.
If you need any help, please contact the admin.
Basic Information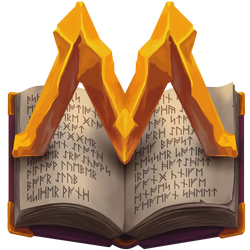 Blending together traditional RPG systems, tycoon mechanics, and a fantasy overworld, Merchant aims to reimagine the traditional mobile RPG. In Merchant, players take the role of a shopkeeper who must manage a team of Heroes and Crafters. Heroes are sent out on quests in order to fight enemies and gather materials. Crafters then use those materials to create weapons and armor. As the shopkeeper, players must balance their micro-economies between selling items for gold and crafting items to better ensure success for the Heroes. As the Merchant, you are the commander of your own domain!
TAKE REIGN OF YOUR MARKET
Send Heroes out on epic adventures!
Pay Crafters to create gear!
Earn gold and dictate the direction of your economy!
VICTORY THROUGH CONQUEST
Choose your cast of characters from 9 different Hero classes!
Ride out to battle to bring back items and loot!
Customize your champions with weapons and armor!
Band together to raid powerful bosses as a party!
CRAFT YOUR LEGACY
Utilize the 7 unique Crafters to create items and gear to use and sell!
Use materials and gold to create tools for your mercantile needs!
Ensure the victory of your Heroes and your economy by leveling the quality of your goods!
DOWNLOAD LINKS
Download Merchant on:
Join the
Merchant
community on:
reddit